T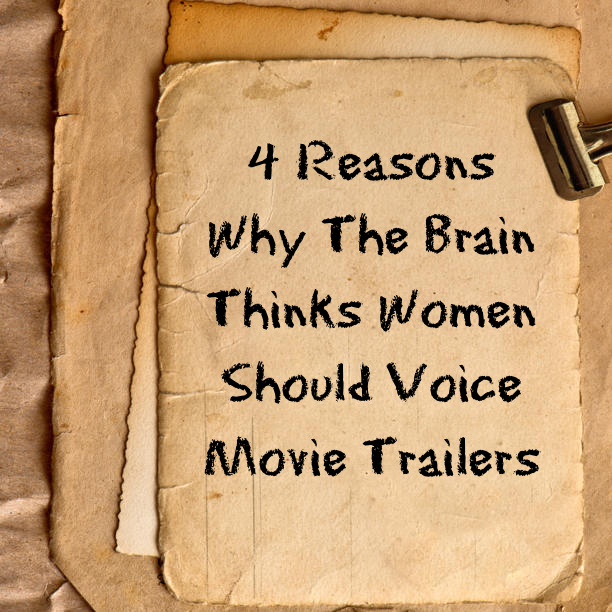 he role of female voice actors in promos and movie trailers is one of the most common issues floating around today in the voice over industry (and has been for years).
The conversation continued after the release of "In A World", a critically-acclaimed film written, directed, and produced by Lake Bell and starring Lake Bell. (That sounds exhausting…)

Lake Bell (pictured above) wrote, directed, and starred in the movie which centers around a female voice actor trying to break into the world of movie trailer voice overs, a part of the voice over industry dominated by male voice actors for decades…both in the movie and in real life.
(I saw it and loved it.)
Here's the trailer:
Men dominate the movie trailer voice over market.
Heather Costa (pictured with the flower), a female voice actor and a Voxy Lady (explained later), wrote a really nice review of the movie that you can read here and referenced an interesting article on the Time Magazine website about women in voice overs called "Vocal Opposition: Women Want Work Doing Movie-Trailer Voiceovers." In the article, Lisa Biggs (pictured in her "mug shot"), a female voice actor and founder of Voxy Ladies (a group representing many talented female voice actors) talks about the disparity between men and women in voice overs, a ratio that she thinks is close to 65 percent men and 35 percent women…on a good day. She addresses her hopes for what will happen to that disparity as a result of Lake Bell's movie: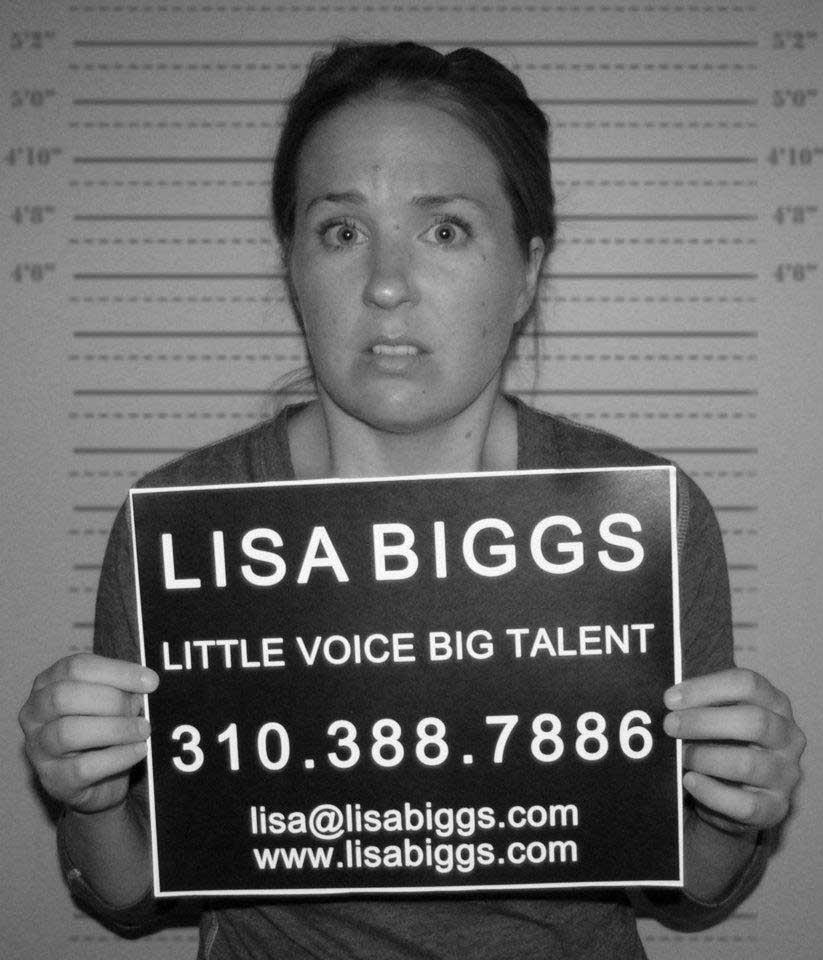 "She (Lisa) hopes that the movie might help change the status quo, shifting a balance that's already on its way. Outside of the U.S. women are gaining in promo work – one of the Voxy Ladies (Diane Merritt) is the voice of the WB network in India and Pakistan."
Later on, the author talks about Jennifer Knight's (voice actor with the Voxy Ladies and pictured on a sunny day) ideas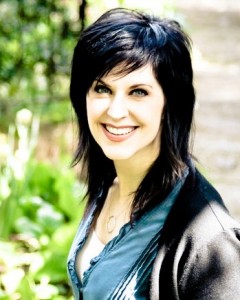 about why many companies choose male voices over female ones:
"Knight points to the many studies showing the social advantages of a deep voice. At the same time, it's possible that moviegoers like trailers with male voices because they're used to trailers with male voices, a classic chicken-and-egg dilemma—and one that's amplified, Knight says, by studios' reliance on focus groups. 'Focus groups aren't asking for change,' she says, 'but we're not giving them anything to ask for.'"
So, are male voices the best choice for movie trailers, or should more women narrate these promos?
Are Lake Bell, Lisa Biggs, Jennifer Knight, and other female voice actors really onto something?
The human brain's natural tendencies seem to think that we need to use more female voice actors for more trailers, and here's why:
1. Women's Voices Are Sticky In Men's Brains.
Yea, yea… men never listen to women. But seriously, women get to us men more than we think. The female voice triggers a much more complex reaction in the brain for men than the male voice. According to a study by psychiatrist Michael Hunter, "women's voices stimulate an area of the brain [in men] used for processing complex sounds, like music." Whereas "male voices activate the "mind's eye," a region of the brain used for conjuring imagery." Dr. Hunter thinks this could mean that a woman's voice could communicate more information into a single sentence when communicating with a man than a man's voice could (Epstein).
The Brain's Movie Trailer Message: This all relates to the target market of a movie trailer or promo. If the trailer is targeting adult men, and the trailer producer is really trying to get a message across through the voice over, it would make sense to use a female voice instead of a male voice. This way, the message may stick more effectively in male brains.
2. We Are Born To Prefer Female Voices.
According to a study by Barbara S. Kisilevsky, PhD, the heart rate of a fetus increases in response to a mother's voice and decreases in the presence of a stranger (Kisilevsky). The brain knows what the brain knows. Most of us are born to prefer the voice of our mother.
The Brain's Movie Trailer Message: When movie trailer producers are trying to create a likable, approachable or "familiar" trailer for children, for example, they may want to use female voices, because they sound much more like the viewers' mothers than the fathers. This may draw in the children based on their own natural instincts to listen up when the mom is talking.
(photo by RedPandasRule)
3. Men Remember Higher Pitched Female Voices Better…Maybe.
According to a study published in Memory & Cognition, women remember objects much better when they are spoken by a lower pitched male voice versus a higher pitched male voice. The scientists claimed that this was an evolutionary adaptation, because a lower voice signals higher levels of testosterone which could then signal a more suitable mate (Melina). It would then be advantageous to pay close attention. And you know what a more suitable mate means. Bow-chicka-bow-wow… (sorry…)
Yes, this supports the argument for male voices, but what about the same study but with female voices targeted at men instead? I can't seem to find that study unfortunately, but it seems like a very logical comparison. Wouldn't logic say that men remember objects better when spoken by higher pitched (more estrogen, better mate) female voices? To me, that makes sense. But again, I couldn't find a study that talks about this. If you can, please show it to me.
The Brain's Movie Trailer Message: When companies target trailers to women, it might make sense in some cases to choose a lower pitched male voice because they will remember the trailer better. But when they are targeting men, it may make a lot of sense to use a high pitched female voice, as opposed to male voices or even lower pitched female voices based on this study and the first study I reference above. (Personally, I like mid to lower level female voices, but that's beside the point.) In an evolutionary context, men generally prefer women with higher voices anyway, so why wouldn't they remember what they say better, too?
4. Familiarity With The Female Voice Could Spark A Big Change.
Don LaFontaine is known as the king of voice overs, especially movie trailers. He started a huge movement toward that big, booming male voice found in many movie trailers today. As a movie trailer consumer, I'm used to it and you probably are too. David Pisoni, a professor of psychological and brain sciences and the director of the speech research lab at Indiana University, found that when someone is introduced to a certain voice and gets used to it, he or she is much more likely to remember new words that the speaker says later on (Pisoni).
The Brain's Movie Trailer Message: This directly relates to Jennifer's "chicken or the egg" question from above. Yes, we are used to the male voice in movie trailers. Those men do a great job. But if female voices just make more sense for certain audiences based on the other brain findings I talked about above, then why not use the female voices in those situations? Viewers will eventually get familiar with those voices and will then more likely remember what they're hearing. This kind of study also relates to branding products or services with one specific voice all the time. I talk about that in another blog post from a few months ago found here.
 (photo by mikebaird)
So should women do more movie trailer voice overs?
The brain thinks so and so do I. It would mean more equality in the voice over industry. And seriously, what decent human being doesn't like more equality? Plus, movie producers want butts in seats so they can make more money. Period. They need to cut through the advertising clutter with their movie trailers to reach viewers on a deeper level to purchase the tickets, rent/buy the movie, and watch it on demand. So why not try to take advantage of voices that could really affect the buying decisions of certain audiences? And men, don't be scared. The male voice still works great for many kinds of trailers as well. But I'll cover that another time.
Here's a little taste of what a female voice actor sounds like in a movie trailer. (I like it.):
Do you think female voice actors should voice more movie trailers? Do you think people actually prefer male voices, or are they just used to them? Please answer in the comments sections below.
Thanks for reading and sharing my blog!
Buechler, Mark. "Remembering Voices." Office of Research and the Indiana University Graduate School. Volume XVII, Number 1, April 1994
Effects of Experience on Fetal Voice Recognition. Psychological Science. May. 2003. 14: 220-224.
Epstein, David. "Men Hear Women's Melodies." Discover Magazine. N.p., 22 Nov. 2005. Web.
Melina, Remy. "Deep Male Voices Most Memorable to Women." LiveScience.com. N.p., 21 Sept. 2011. Web.