Engaging. Persuasive. Real.
---
Get a FREE custom sample recording of your script within 24 hours. Simply click the button below, give me your style directions, and attach your script.
---
John is one of the best young male voice over talents I've worked with in a long time.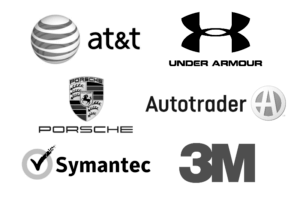 I have been working with John for over 8 years now, and with every project, I hope my client picks his voice as I know the process is going to be seamless from start to finish.
Here's What I Add To Your Project As A Male Voice Over Talent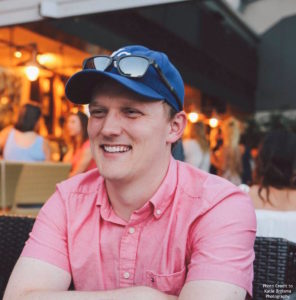 Experienced Male Voice Over Talent
I've been a full-time voice over talent since 2012 and have voiced thousands of projects for companies of all shapes and sizes around the globe, including some of the most recognizable brands, including AT&T, 3M, Jockey, DreamWorks, and more.
Broadcast Quality Voice Over Studio
I produce crystal clear, broadcast-ready audio files from my acoustically treated voice over booth and studio. The files are ready to be placed right into your project - no tinkering necessary on your end (unless you want to).
Remote Script Direction
You can also direct me from the comfort of your own home or office while I record your script in my booth. We can connect via phone patch, Skype, Source Connect, ipDTL, and more. I'll help if you've never done it before.
No Fuss Voice Over Cost
How much does a voice over cost? Great question. Get clear, up front cost information after you answer a few easy and basic questions. Already have a voice over budget in mind? We can absolutely discuss that, too.
How To Decide If I'm The Right Male Voice Over Talent For You
Listen to my voice over demo.
Need immediate help? Email me now at John@VoiceOverGenie.com or call me at (+1) 612-524-8758 with your project details or any questions.
There are all sorts of different vocal qualities and styles out there, especially among male voice over talent like me.
Hear what makes my voice and delivery stand out by listening to my commercial voice over demo below. You can also watch several of my most recent projects on my voice over portfolio page. (Most of the projects you hear on that page were recorded out of my private voice over studio.)
You can listen to the audio only version and download it below.
---
Watch my recent voice work.
Watch over 90 of my most recent voice over projects on my YouTube channel. (13+ million combined views on YouTube alone).
Yes - it would take a long time to watch them all, but I want to give you every opportunity to get a full grasp of what I bring to the table as a full-time male voice over talent.
In the playlist below (or on my Voice Over Portfolio page), pay close attention to my vocal range and audio recording quality.
You'll find national TV commercials and shows, online ads, explainer videos, and more. I recorded most of these from my private, broadcast quality voice over studio. My clients include Autotrader, 3M, Jockey, Red Bull, Porsche, AT&T, Dreamworks, and many more.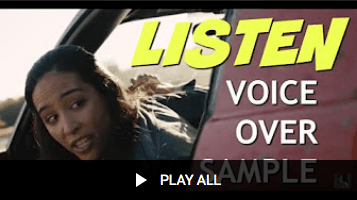 ---
Read what my clients think of my voice over services.
Stop listening to me.
Sometimes, you just need to hear it from someone else.
Below, you'll see what some of my recent clients have to say about my voice and service:
John's a great talent and a pleasure to work with. His ability to deliver a conversational yet upbeat tone has been a perfect fit for the A&W brand.Jason Majewski, Sr. Copywriter
I think there is a little producer in John. His reads needed little to no direction because I truly believe he clearly understood the intention of our show.Kristin Graham, Executive Producer
I have been working with John for over 8 years now, and with every project, I hope my client picks his voice as I know the process is going to be seamless from start to finish.Rohan Narang, Animator/Producer

John is one of the best young male voice over talents I've worked with in a long time.Joe Flood, Audio Engineer/Producer


My first experience working with John was so great, I had to hire him again. I look forward to working with him more in the future.Chris Weatherly, Director/Producer
---
Peek behind the curtain (glass).
There are male voice over talent who also have skills behind the mic but it's an entirely different ability to be able to record, edit, produce, and deliver top quality audio from your own private voice over studio.
---
Try my voice for

free

before you buy.
Confirm your suspicions.
You're pretty dang sure I'm the right voice for you, but you have to be 100% certain. Or maybe you need other people to sign off on it.
I completely understand.
Send me a quick email to John@VoiceOverGenie.com with your read directions. I'll send you a free, custom demo of your script within 24 hours (but usually much sooner).
---
Hire me as the male voice actor for your project.
Relax and collaborate with me.
When we work together, we have the same goal:
Your project's absolute SUCCESS. No matter what (ethically, of course).
Ready to move forward? I know I am.
Send me an email to John@VoiceOverGenie.com or call my studio line at (+1) 612-524-8758.
Include the following:
Your project details (scope, deadline, airing info if it's broadcast, etc.)
Your script and read directions (this is critical)
Your allotted budget for pro voice over (no worries if you're not sure - we'll figure it out)
Your confidence in knowing we are about to add an insanely awesome piece to your project.
p.s. If your project happens to be for Reese's Peanut Butter Cups, I beg you to work with me. I'm an addict. I may even work for free.
---
Personal Note from John Lano
---
Hey there,
Thanks for stopping by my voice over website. It genuinely means a lot to me.
When I started out full-time as a male voice over talent in 2012, I thought my job was to just be a voice in your commercial or video and that was it. Piece of cake.
I was dead wrong.
8 years later and I've learned that in order to succeed in this business, I need to be your business partner and problem solver first and voice talent second.
You have unique problems and needs and it's my job to help you find the appropriate solutions, whether that solution is my voice or something else.
So, how can I help you today?
I'd love to meet you via email or over the phone (people still talk on the phone, right?) and answer any and all questions you have about your project and how I may fit in. I also have a voice over FAQ page where you'll find the answers to a lot of your questions.
Curious about my voice over rates?
No problem! I have all the answers to your voice over cost questions here.
Want to see or hear any of my recent work?
You can watch a lot of my recent projects in my voice over portfolio here.
Want an inside look at my studio equipment and capabilities?
Read all about my voice over studio equipment and capabilities here.
Thanks again for stopping by and I can't wait to meet you!
All the best,