Official US Male Voice of Samsung's Bixby Voice Assistant
Learn more about the U.S. male voice of Samsung's Bixby voice assistant.
One of the best young voice actors I've worked with in a long time. John knows how to really capture those subtle nuances that transcend a good performance into a great one.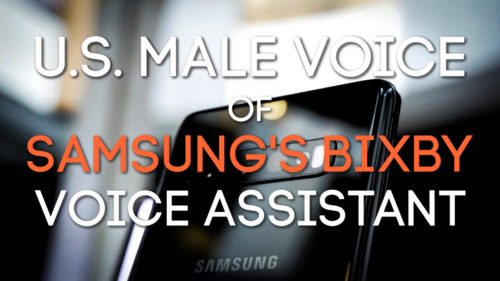 John is the official US male voice of Samsung's Bixby voice assistant.
Are you familiar with Apple's Siri?
That's like this, except for all Samsung phones (S8 and newer).
Hear it for yourself:
Bixby Voice is like "Siri on steroids". It tries to adapt to and learn your voice and commands rather than the other way around. You can do all sorts of things with Bixby Voice on your phone. Mark Jansen of DigitalTrends.com sums it up well:
"Bixby can perform tasks like sending text messages via the Galaxy…Messages app and responding to basic questions about the weather, upcoming meetings, sports scores, and movie showtimes. But that's just the tip of the iceberg — the voice assistant also works across apps like the Galaxy S9's dialer, settings menus, camera app, contacts list, and gallery."
Bixby can respond to more than 3,000 commands and is continually learning new ones. There are app-specific commands for Facebook, YouTube, Instagram, and many more, including third-party app support.
Bixby can even beatbox!